How to unlock T-Mobile device?
Most new T-Mobile phones has pre-installed with the official Device Unlock application, this unlocking is a fast and reliable service, and you do not need to type any code, after buying the unlocking authorization that we sell, you simply must enter the app and press the Permanent Unlock button.
If the model does not have the Device Unlock app installed and when inserting a wrong SIM card requests the SIM network unlock PIN, this model will be unlocked typing the unlocking code that we send you.
Warranty unaffected, you can unlock the device without losing data.
You can restore and reset your device, the unlocking is forever.
Online service, from your own home.
We can unlock all apple devices like iPhone X, 8 Plus, 8, 7, 6S, 6... this devices can be unlocked through Wi-Fi or 4G/3G internet connection.
Device Unlock app screenshots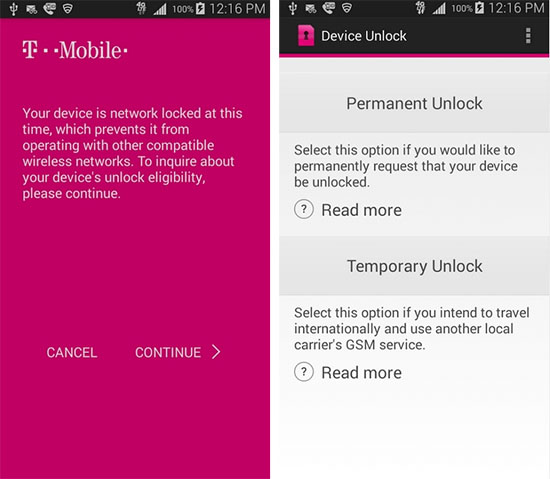 Most popular T-Mobile unlockings