Unlock a Verizon phone. Unlock Verizon iPhone
The fastest and most safe way to permanently unlock your phone
Unlock your Verizon phone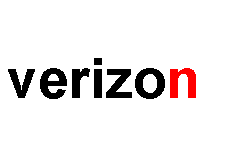 How to unlock Verizon USA device?
Unlock Verizon
For unlock any Verizon USA device we will send you a special software for unlock and set up the device.
Samsung Verizon devices are programmed for CDMA coverage, we need this software for enable GSM coverage in the device
We need root the device, you can unlock the device without losing data.
You can restore and reset your device, the unlocking is forever.
Online service, from your own home.
We can unlock all apple devices like iPhone 11, 11 pro Max, XS, XR, X, 8 Plus, 8, 7, 6S, 6... this devices can be unlocked through Wi-Fi or 4G/3G internet connection.
Verizon is one of the largest telecommunications companies with a global reach. It was founded in 1984 under the name of Bell Atlantic, being one of the so-called "Baby Bell" for the breakup of AT&T in 1983.
Its headquarters are in New York, its birth came as a reason for the series of antitrust trials against AT&T, originally operating in the states of Pennsylvania, Delaware, Washington, Maryland, Virginia and West Virginia.
Many will know or remember the famous Verizon global surveillance case. This case began when the British-born newspaper "The Guardian" openly informed that it had obtained an order from the FBI with approval and authorization from the United States Court of Foreign Intelligence, which forced the Verizon company to hand over the entire bulk of metadata from phone calls made in the United States to the NSA (National Security Agency).
According to "The Wall Street Journal," Verizon had received more than a thousand requests for information from its users for apparent reasons of "national security," this information being an extremely worrying point for customers as I touch all areas not Only federal, local and state. This raised a controversy in the United States, where a struggle of interest was revealed between what the state called "national security" and among the citizens who wished to defend their privacy rights.
It is believed that the Verizon company received more than 300,000 requests for customer metadata information from the FBI through the National Security Letter or the National Security Letters.
Where can I unlock my Verizon device?
You can unlock Verizon USA devices from the comfort of your home,
movical.Net
offers this service for US cities such as; Abilene, Akron, Alabama, Alaska, Albuquerque, Alexandria, Allen, Allentown, Amarillo, Anaheim, Anchorage, Ann Arbor, Antioch, Arizona, Arkansas, Arlington, Arvada, Athens, Atlanta, Augusta, Aurora, Austin, Bakersfield, Baltimore, Baton Rouge, Beaumont, Bellevue, Berkeley, Billings, Birmingham, Boise, Boston, Boulder, Bridgeport, Broken Arrow, Brownsville, Buffalo, Burbank, California, Cambridge, Cape Coral, Carlsbad, Carrollton, Cary, Cedar Rapids, Centennial, Chandler, Charleston, Charlotte, Chattanooga, Chesapeake, Chicago, Chula Vista, Cincinnati, Clarksville, Clearwater, Cleveland, Clinton, Clovis, College Station, Colorado, Colorado Springs, Columbia, Columbus, Concord, Connecticut, Coral Springs, Corona, Corpus Christi, Costa Mesa, Dallas, Daly City, Davenport, Davie, Dayton, Denton, Denver, Des Moines, Detroit, Downey, Durham, Edison, El Cajon, El Monte, El Paso, Elgin, Elizabeth, Elk Grove, Escondido, Eugene, Evansville, Everett, Fairfield, Fargo, Fayetteville, Florida, Fontana, Fort Collins, Fort Lauderdale, Fort Wayne, Fort Worth, Fremont, Fresno, Frisco, Fullerton, Gainesville, Garden Grove, Garland, Georgia, Gilbert, Glendale, Grand Prairie, Grand Rapids, Greeley, Green Bay, Greensboro, Gresham, Hampton, Hartford, Hawaii, Hayward, Henderson, Hialeah, High Point, Hillsboro, Hollywood, Honolulu, Houston, Huntington Beach, Huntsville, Idaho, Illinois, Independence, Indiana, Indianapolis, Inglewood, Iowa, Irvine, Irving, Jackson, Jacksonville, Jersey City, Joliet, Jurupa Valley, Kansas, Kansas City, Kent, Kentucky, Killeen, Knoxville, Lafayette, Lakeland, Lakewood, Lancaster, Lansing, Laredo, Las Cruces, Las Vegas, League City, Lewisville, Lexington, Lincoln, Little Rock, Long Beach, Los Angeles, Louisiana, Louisville, Lowell, Lubbock, Macon, Madison, Manchester, Maryland, Massachusetts, McAllen, McKinney, Memphis, Mesa, Mesquite, Miami, Miami Gardens, Michigan, Midland, Milwaukee, Minneapolis, Minnesota, Miramar, Mississippi, Missouri, Mobile, Modesto, Montana, Montgomery, Moreno Valley, Murfreesboro, Murrieta, Naperville, Nashville, Nebraska, Nevada, New Hampshire, New Haven, New Jersey, New Mexico, New Orleans, New York, Newark, Newport News, Norfolk, Norman, North Carolina, North Charleston, North Dakota, North Las Vegas, Norwalk, Oakland, Oceanside, Odessa, Ohio, Oklahoma, Oklahoma City, Olathe, Omaha, Ontario, Orange, Oregon, Orlando, Overland Park, Oxnard, Palm Bay, Palmdale, Pasadena, Paterson, Pearland, Pembroke Pines, Pennsylvania, Peoria, Philadelphia, Phoenix, Pittsburgh, Plano, Pomona, Pompano Beach, Port St. Lucie, Portland, Providence, Provo, Pueblo, Raleigh, Rancho Cucamonga, Reno, Renton, Rhode Island, Rialto, Richardson, Richmond, Riverside, Rochester, Rockford, Roseville, Round Rock, Sacramento, Saint Paul, Salem, Salinas, Salt Lake City, San Angelo, San Antonio, San Bernardino, San Diego, San Francisco, San Jose, San Mateo, Sandy Springs, Santa Ana, Santa Clara, Santa Clarita, Santa Maria, Santa Rosa, Savannah, Scottsdale, Seattle, Shreveport, Simi Valley, Sioux Falls, South Bend, South Carolina, South Dakota, Sparks, Spokane, Springfield, St. Louis, St. Petersburg, Stamford, Sterling Heights, Stockton, Sunnyvale, Surprise, Syracuse, Tacoma, Tallahassee, Tampa, Temecula, Tempe, Tennessee, Texas, Thornton, Thousand Oaks, Toledo, Topeka, Torrance, Tucson, Tulsa, Tuscaloosa, Tyler, Utah, Vacaville, Vallejo, Vancouver, Ventura, Victorville, Virginia, Virginia Beach, Visalia, Vista, Waco, Warren, Washington, Waterbury, West Covina, West Jordan, West Palm Beach, West Valley City, Westminster, Wichita, Wichita Falls, Wilmington, Winston–Salem, Wisconsin, Woodbridge, Worcester, Yonkers
Most popular Verizon unlockings