How to add the IMEI of a stolen phone to the blacklist
What should I do if my cell phone has been stolen?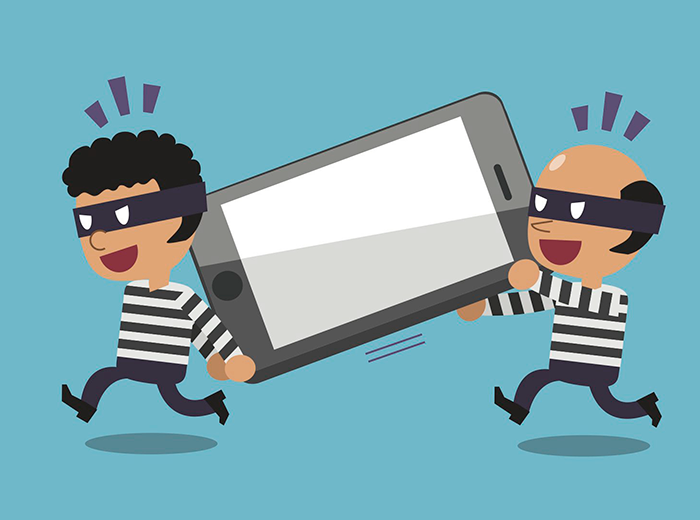 If unfortunately you have suffered the theft or have lost your cell phone, we want to guide you with a series of tips and steps to follow
You should
report the phone's IMEI number to the blacklist immediately!
This makes it difficult for thieves to sell the stolen phone to other users, second hand stores or cell phone recyclers.
Nowadays, cell phone brands, operating systems (Android and iOS) and carriers (through the GSM network) provide us with different safeguards to prevent thieves from using our equipment or accessing the information it contains.
Brands protect the mobile with biometrics (fingerprint or face), with a code or PIN lock.
These securities are very useful, since they prevent you from using the device at first and protect your information. But with professional tools, in many cases, these locks can be removed, allowing you to use your phone again. The only advantage is that when you delete these locks, your data is also deleted, so they will never have access to your information.
Operating systems add similar protection.
It would be normal to have the Find my device option enabled on Android or Find my iPhone for Apple devices.
These tools allow you to locate the location of your terminal, leave a message on the screen of the cell phone so that it can be returned to you, and even remotely erase the information. But over time, there always ends up appearing some tool to root Android or jailbreak Apple that bypasses this security with a reset or bypass.
Carriers use the IMEI number to block calls.
It is perhaps the most forceful method to cancel a cell phone and the most difficult security to break.
When an IMEI is added to the blacklist, the phone is not allowed to make calls with any carrier.
Today, most network provider have partnered in the fight against mobile theft and share databases.
When an IMEI is registered as blacklisted, all operators automatically add the IMEI to their registry.
Sometimes carriers don't make it easy to
report an IMEI to BLACKLIST
, they take weeks to do it, or they ask for too much information and bureaucratic requirements.
Use our server to blacklist an IMEI 100% guaranteed
.
IMEI Blacklist reporting



If your cell phone has been stolen, this service will blacklist the IMEI and cannot receive or make calls.



The thief will not be able to use your phone with any carrier.



This service is permanent and cannot be revoked.